The beauty of our mountains
in all seasons.
Summer
Reaching happiness in the mountains can be so easy. The scent of the woods, fairy-tale landscapes, pristine corners, streams and alpine lakes….The pristine nature that surrounds the Hotel as opposed to the internal warmth of our home and our family are the ideal combination for exclusive relaxation. Walks, trekking to discover Ayas or fishing in the lake… Whatever your specialty, we have the right experience for you. Discover with us new ways to happiness in the unparalleled scenery of the Val d'Ayas. Your specialty We have the right experience for you. Discover with us new ways to happiness in the unparalleled scenery of the Val d'Ayas.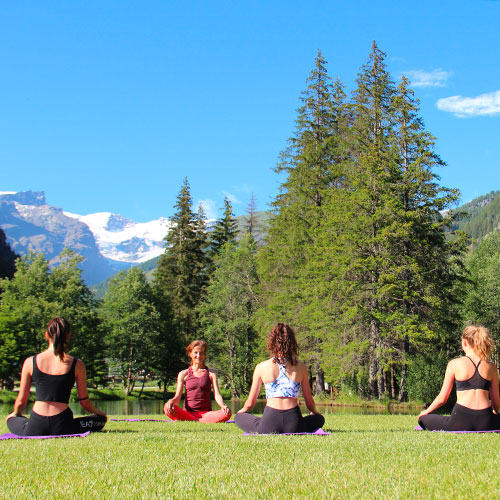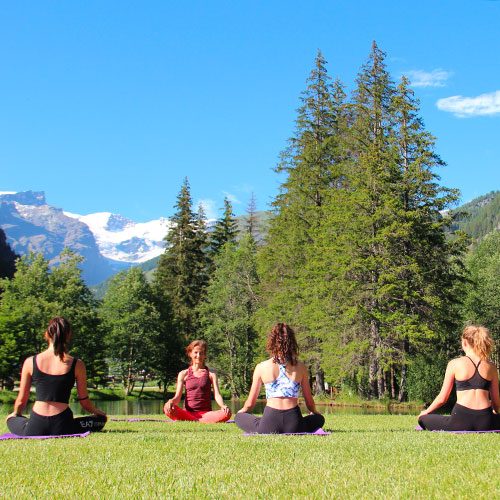 Yoga in the park
Harmonize body, mind and spirit in the expert hands of Marzia. What better frame for meditation?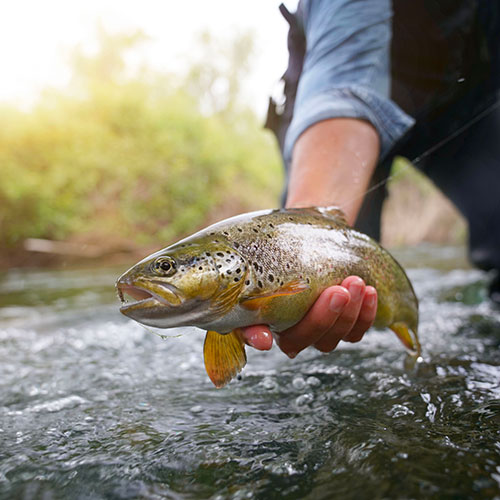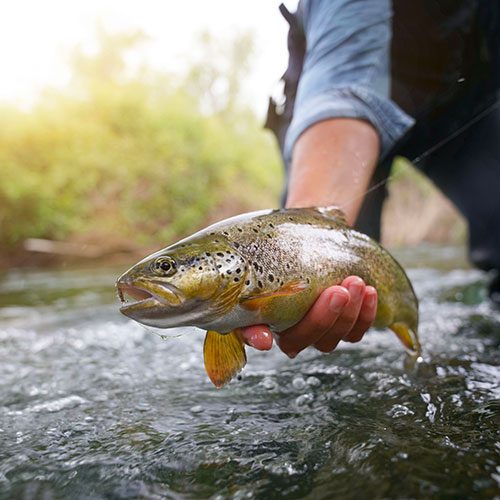 Fishing in the lake
The lake is at your disposal. Our Chef Christian will treat your catch with care, which you will have the opportunity and the pleasure of enjoying for dinner.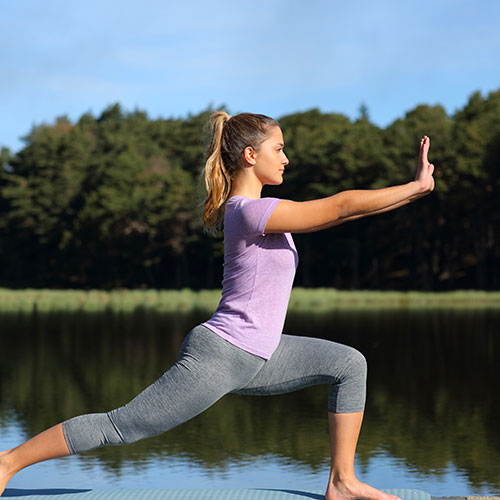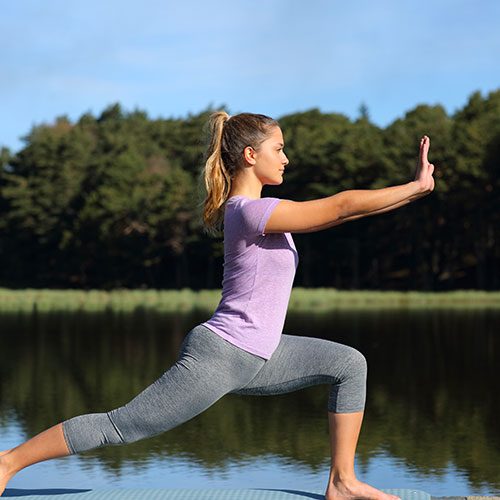 Tai-Chi Lesson
We teach you one of the oldest fighting martial arts which with its flowing and slow gestures is reminiscent of a moving meditation. The lake will mirror your harmonious movements guided by Massimo.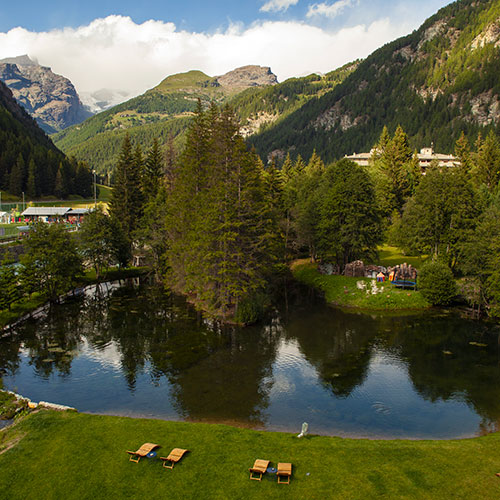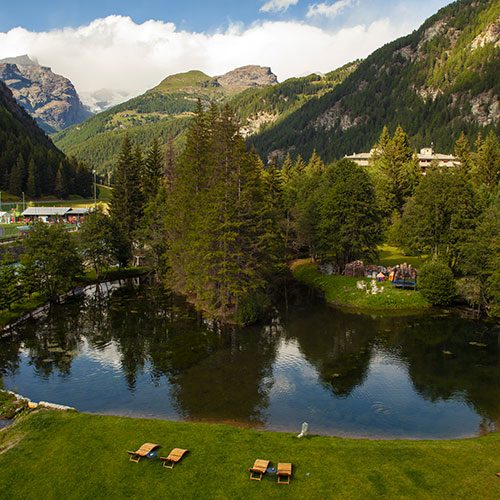 The oasis on the lake
The Petit Lac Raft will take you to the Isolotto delle Amache, a unique realax oasis where you can doze off, read a book, find peace. Overthinking and banning worries!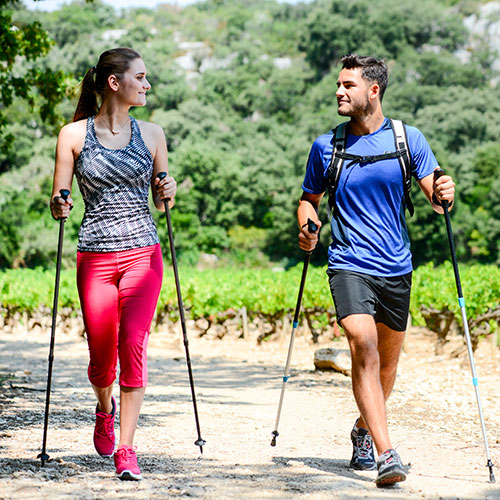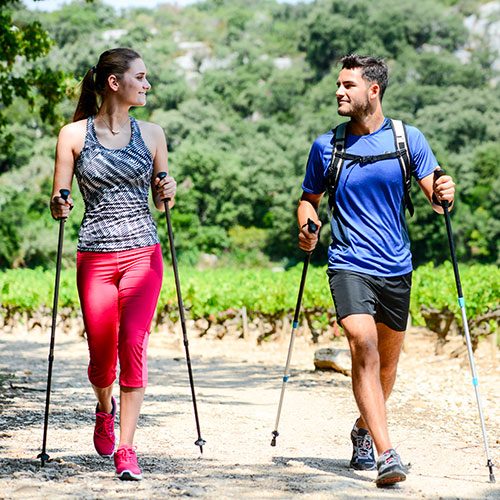 Nordic Walking
Follow the call of nature using only your trusty legs, our naturalistic guide Marzia will assure you landscapes of rare beauty.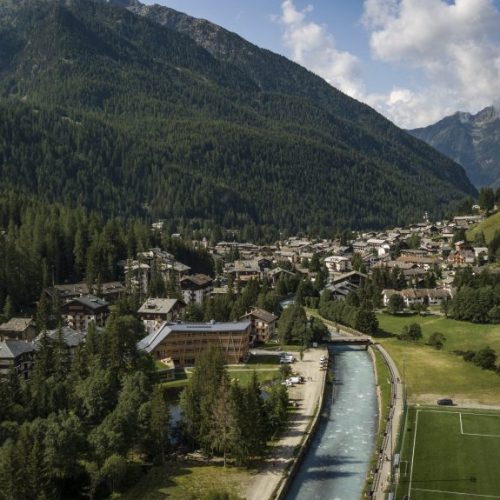 Discovering the territory
Those who love walking, the charm of the lakes and breathtaking views will be waiting for a Jeep trip with an expert guide to tell you the oldest stories related to the Valley.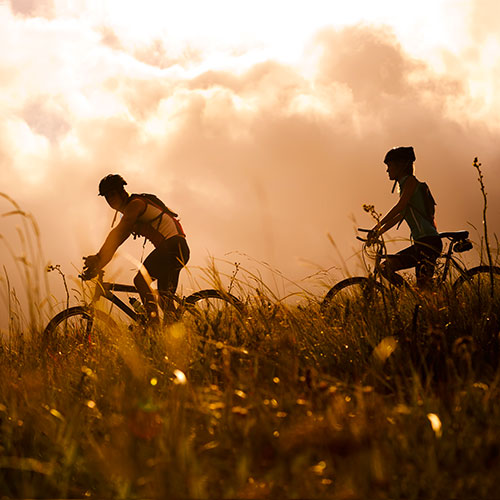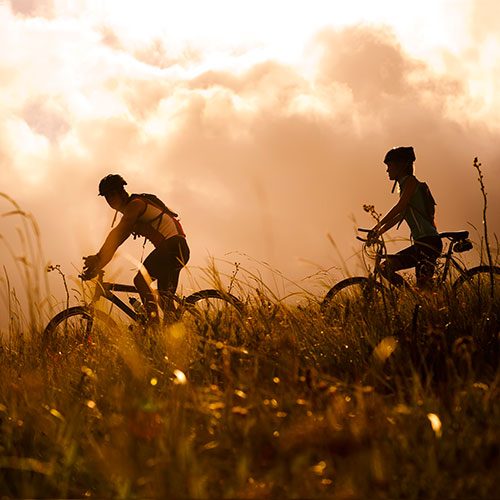 E-Bike
Are you looking for the most beautiful routes to do in the mountain with an e-bike? Val d'Ayas is for you.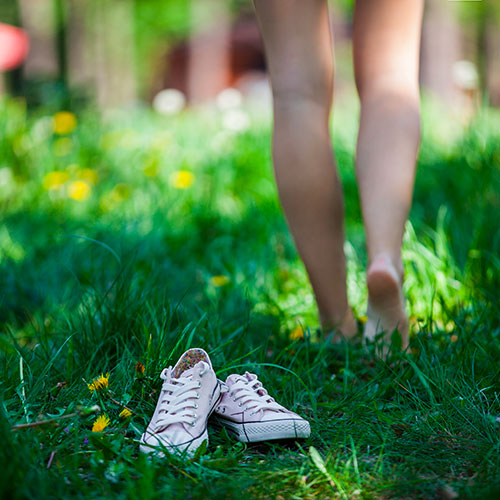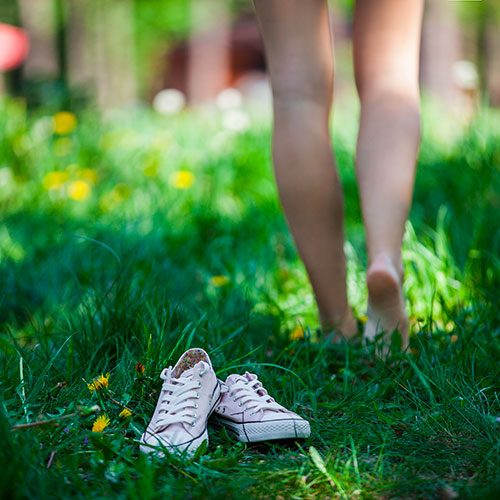 Barefooting in the park
Sensory experience, a path studied in the park of the Hotel. "Let's take off our shoes" and listen to nature through our feet, walking on moss, stones, pine cones, grass and the fresh stream.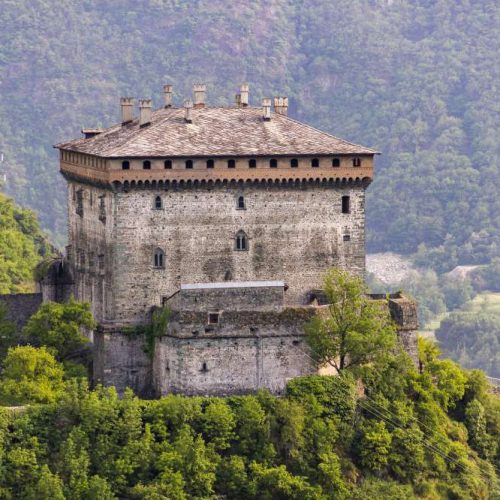 Visit to castles
A fascinating journey through history and art. There are many castles in the Aosta Valley and all to be discovered and ready to enchant you with their ancient charm.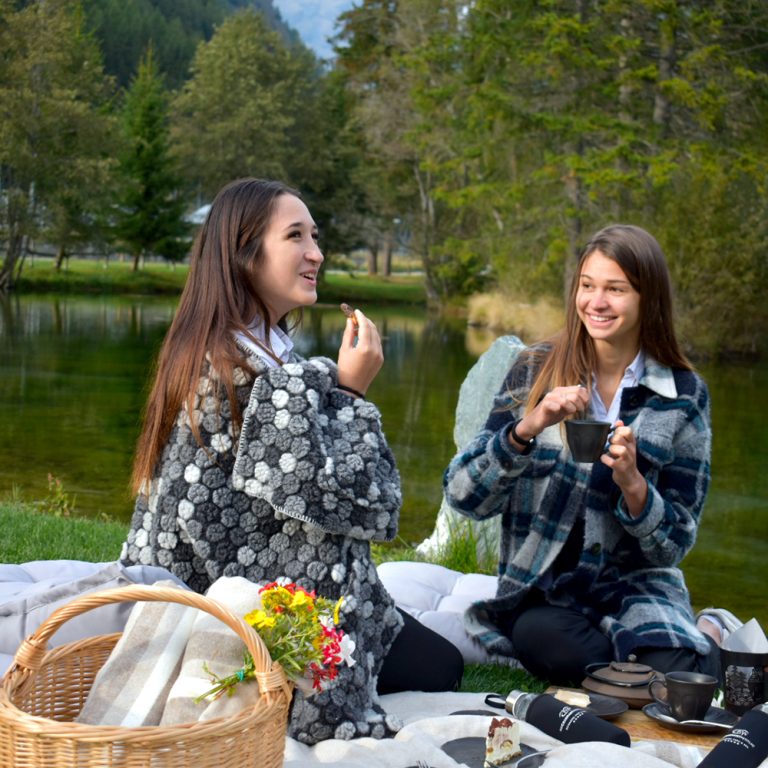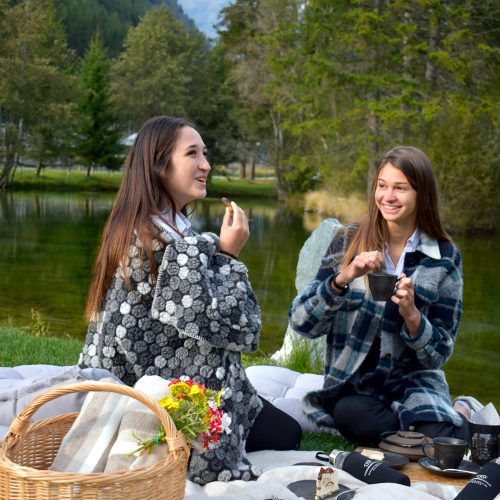 Pic-nic by the lake
In contact with nature. Sip tea listening to the sound of the wind and smelling the grass.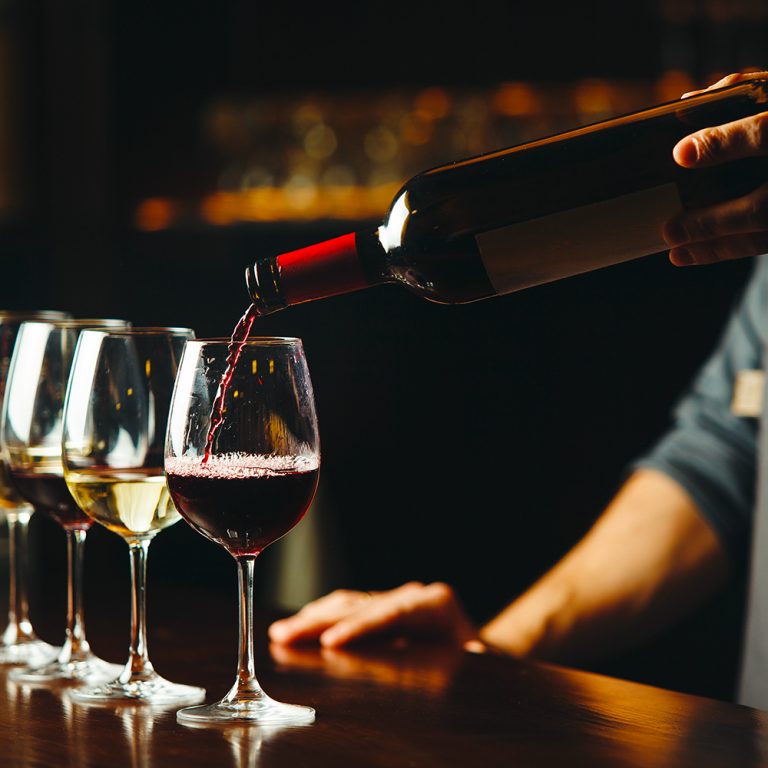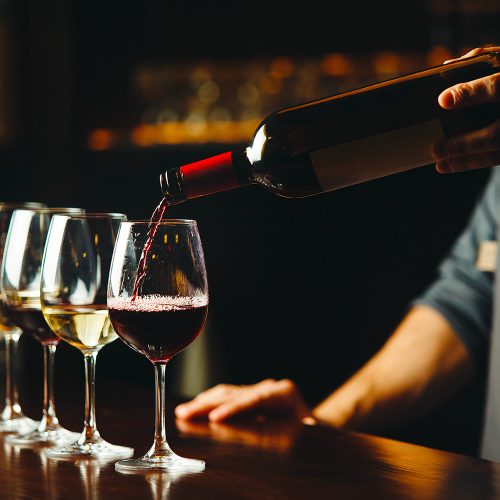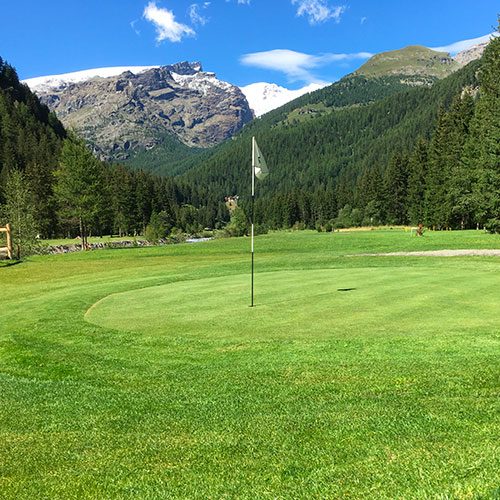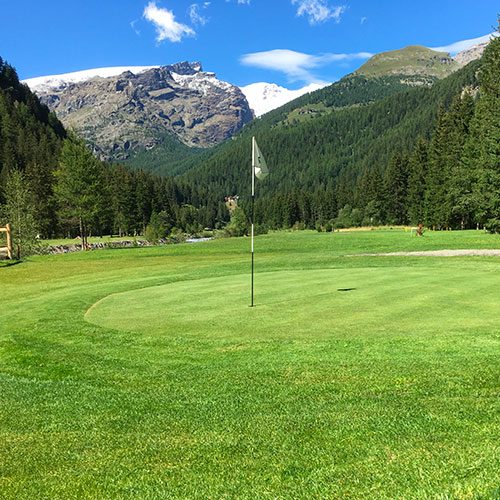 Golf Club
Expert or beginner you can train or take your first steps with Jean-David in this discipline at the foot of Monterosa.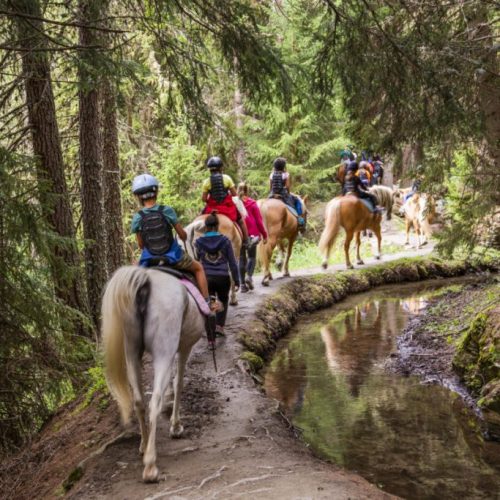 Horse ride
Walk the paths of Ayas on horseback. For more information contact the reception.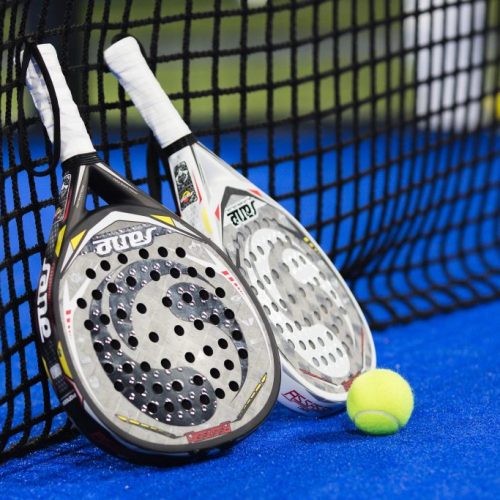 Padel Courts
There are recently opened padel courts near our hotel!
© 2022 UNO MARKET srl | piva 00617540075